Emma Meesseman is Embracing Her New Journey on the Chicago Sky
This story appears in the second edition of WSLAM 2. Get your copy here.
Emma Meesseman admits it right from the jump. She doesn't like change.
"But it came to the point where I needed to change something and grow as a person," says the 29-year-old Belgian.
Meesseman made the leap last winter when she chose to move from her comfort zone in Washington, where she spent seven seasons and won a title with the Mystics, to join the defending champion Chicago Sky. It was one of the biggest free-agent moves of the 2022 offseason. But let's be real: Meesseman's new start came with the knowledge that she was surrounding herself with old friends.
Meesseman, the 2019 WNBA Finals MVP, played in Russia with Courtney Vandersloot and Allie Quigley for UMMC Ekaterinburg. Sky head coach James Wade was an assistant coach on that team. Sky assistant coach Ann Wauters is a long-time teammate of Meesseman on the Belgian national team, and Belgian national team teammate Julie Allemand is also on the Sky roster.
Wade has called Meesseman's transition "effortless."
But Wauters has seen her friend out of her comfort zone and knows different. She said she thinks it's been "challenging" for Meesseman to settle into a new city and a new team.
"Emma is out of her comfort zone, and she is having to come out of her shell," Wauters says. "But I think it only helps her."
Comfortable or not, Meesseman is doing what she has done for the past eight years: filling the stat sheet. And she's doing it without a lot of fanfare or hype. Ask those who know her and her game well and they will tell you that one of the WNBA's most understated talents is actually one of the most gifted players on the planet.
Mystics coach Mike Thibault, who drafted Meesseman as a 19-year-old back in 2013, called her "one of the best players in the world."
Wade, for whom Meesseman was the first player he ever scouted back in France, said he knew from the moment he saw her that he wanted her on his team. He couldn't know that nine years later she would be the centerpiece of his team's effort to defend a WNBA championship.
Meesseman is already a fixture in the Sky's starting lineup, starting every game in the early part of the season and ranking among the team leaders in minutes played. Her averages (through eight games) of 10.5 points, 5.9 rebounds, 2.4 assists and 1.9 steals show her versatility and value to the Sky, who are trying to become the first WNBA team to become repeat champions since the Los Angeles Sparks did it in 2001 and 2002.
On May 14, she collected the 500th assist of her WNBA career. She also grabbed a career-high 7 steals, a game in which she also notched 17 points, 7 rebounds and hit 3 three-pointers. It's the quintessential testament to what Meesseman can do. But it's not just the kind of versatility that the Sky expected from her. 
"It's what I expect from myself," Meesseman said. "It's about doing whatever I can to make this team better, doing all the things that your team needs you to do." 
Wauters says she thinks that Meesseman can play better as the season goes along.
"I think that's a positive," Wauters says. "We love that she has the championship experience with Washington and she knows it's not easy. There's a lot of room for growth."
The kind that Meesseman knew she would be positioning herself for if she embraced change.
"It's still a process,"  Meesseman says. "But it's coming for me, day by day and step by step." 
---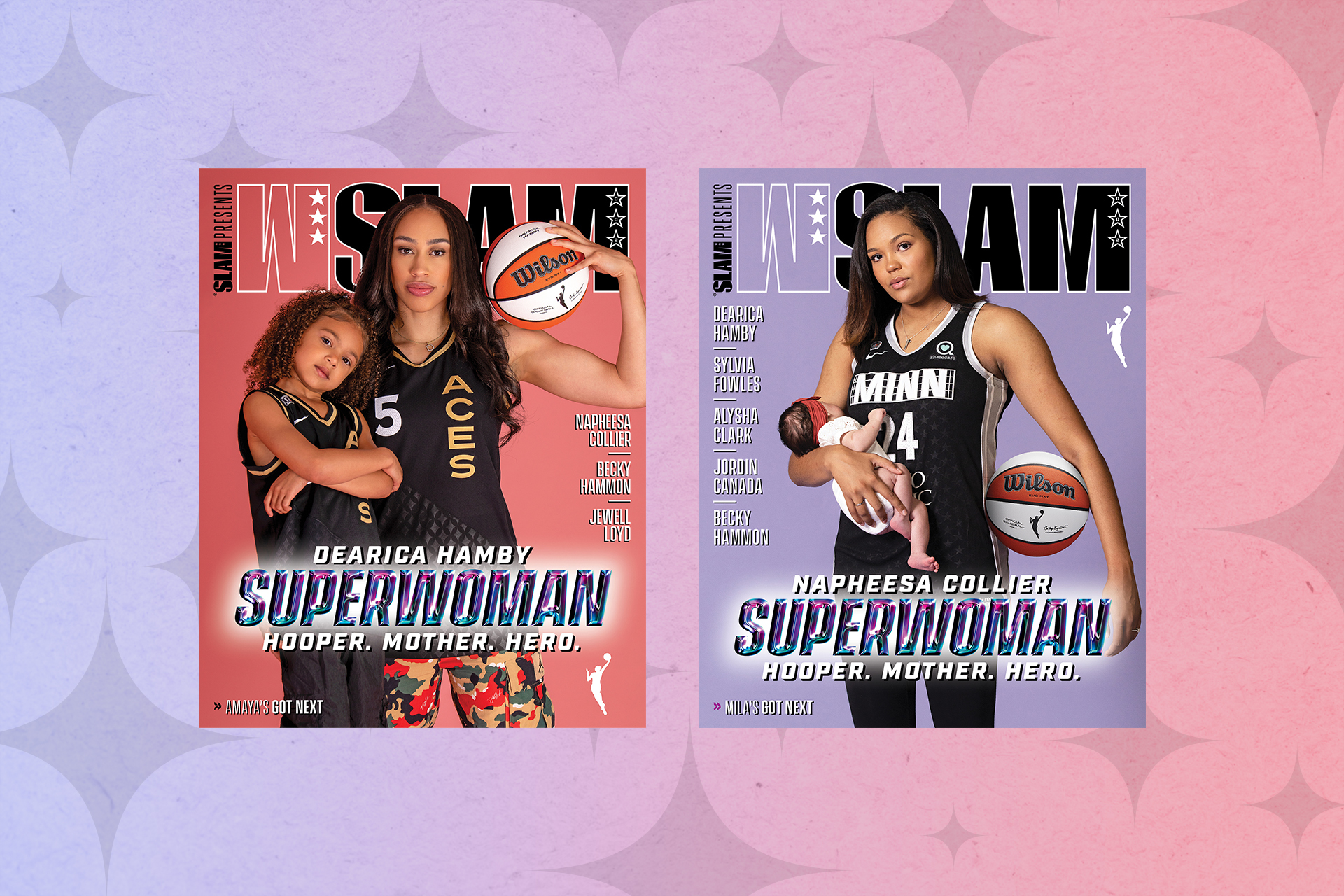 WSLAM 2 is available now. Get your copy here.
Photos via Getty Images