Becky Hammon is Leading the Las Vegas Aces into a New Era
This story appears in the second edition of WSLAM 2. Get your copy here.
As Becky Hammon watched the curtain drop to unveil her No. 25 jersey immortalized in the rafters of the Michelob ULTRA Arena last September, not once did it cross her mind that she would be named the next head coach of the Las Vegas Aces three months later.
Similar to the Oakland Raiders' Legacy Brick program, Aces owner Mark Davis was intentional about establishing an alumni initiative to honor former players of the Utah Starzz, San Antonio Stars and the Las Vegas Aces.
"I thought it was a really nice gesture. It was a fun weekend to get to know people and get to see new people," Hammon says.
At the time, the Aces head coaching position wasn't available. In fact, Hammon was still working as a full-time assistant in the NBA under Spurs head coach Gregg Popovich, a position she held since retiring from basketball in 2014.
But as the Aces were heading into their third consecutive postseason appearance under then-head coach Bill Laimbeer, it dawned on him that after 17 seasons coaching in the WNBA, it was time to think about who would succeed him.
"When coaching changes are made, obviously 95 percent of them are because the team is bad, the coaches lost the team, there is no future or there are problems in all the above. This isn't that case," says Laimbeer. "I handed off a situation where it's a very talented team. They just needed somebody else to lead them. My time had passed."
Laimbeer and the Aces front office came up with a short list of potential head coaching candidates.
"I'm a high profile person, especially in the WNBA," Laimbeer adds. "I've been here a long time. We have a quality organization and have had quality individuals as coaches. I think we needed another person who could command the attention and respect of this special Las Vegas franchise.
They needed somebody who could walk right in and not be questioned. And so I think I told them you need a high-profile person."
Hammon, who played 16 seasons in the WNBA after going undrafted in 1999, including eight seasons with the Aces (formerly known as the San Antonio Stars) from 2007 to 2014, was at the top of that list.
As a player, Hammon made six WNBA All-Star appearances and was named to four All-WNBA teams. In 2021, she was named to The W25, a collection of the 25 greatest and most influential players in WNBA history, and was voted one of the league's top 15 players of all time in 2011.
As a member of the Spurs coaching staff, Hammon made history as the first full-time female assistant coach ever in the NBA. She also became the first woman to serve as a head coach for an NBA team at the NBA Summer League, leading the Spurs to a title.
Hammon also became the first woman to be part of an NBA All-Star team's coaching staff and the first woman to serve as an acting head coach in the NBA.
"Honestly, it's not like I'm setting out to do these things," she says. "You show up, you work, you keep working and you try to do your job to the best of your ability. And those other things just kind of take care of themselves."
Despite having a qualified résumé and experience as both a player and a coach, Hammon was not hired as an NBA head coach during her eight years working in the League.
When Las Vegas presented the opportunity to be its next head coach, she felt the offer was too good to pass up.
"At the end of the day, it was just a personal decision that I felt like I needed to make," Hammon says. "I felt like I was ready and I needed to take that next step. And I also felt like I could go somewhere else and be an assistant in the NBA. But it felt like there was nothing that could replace or be as beneficial to me as sitting in the big chair right now. And I felt like that was something I was ready for."
As the newly appointed Aces head coach, Hammon, 45, returns to the WNBA as the highest paid coach in the league, with earnings exceeding $1 million annually over the next five years.
"She's one of those rare gems, and she just has that 'it' factor," says Aces president Nikki Fargas. "Becky is a pioneer in our game, in so many ways. She's that kid that had to work for everything and she's also an inspiration to these players. She's changed the landscape of how we play this game.
"To bring someone like Becky Hammon here, to me, that's also a statement in the movement in the right direction. It is about equality, it is about gender equity. It is about compensation. And she understands there's a lot of responsibility that you have, but it's one she welcomes, and she relishes in it. I can't say how excited we are, in what she's doing to move this League. She's moving this League in the right direction for the next 25 years to come."
With Hammon at the helm, the Aces organization is looking to establish a championship culture.
Hammon earned WNBA Coach of the Month in May and led the team to the best 10-game start to a head coaching career in WNBA history. "I just want to impact people in a positive way," she says. "I want to inspire people to think bigger, dream bigger, to know that at the end of the day you can't out give life and you can't out give the game. So give as much as you can, because it'll always give you back 100 fold."
---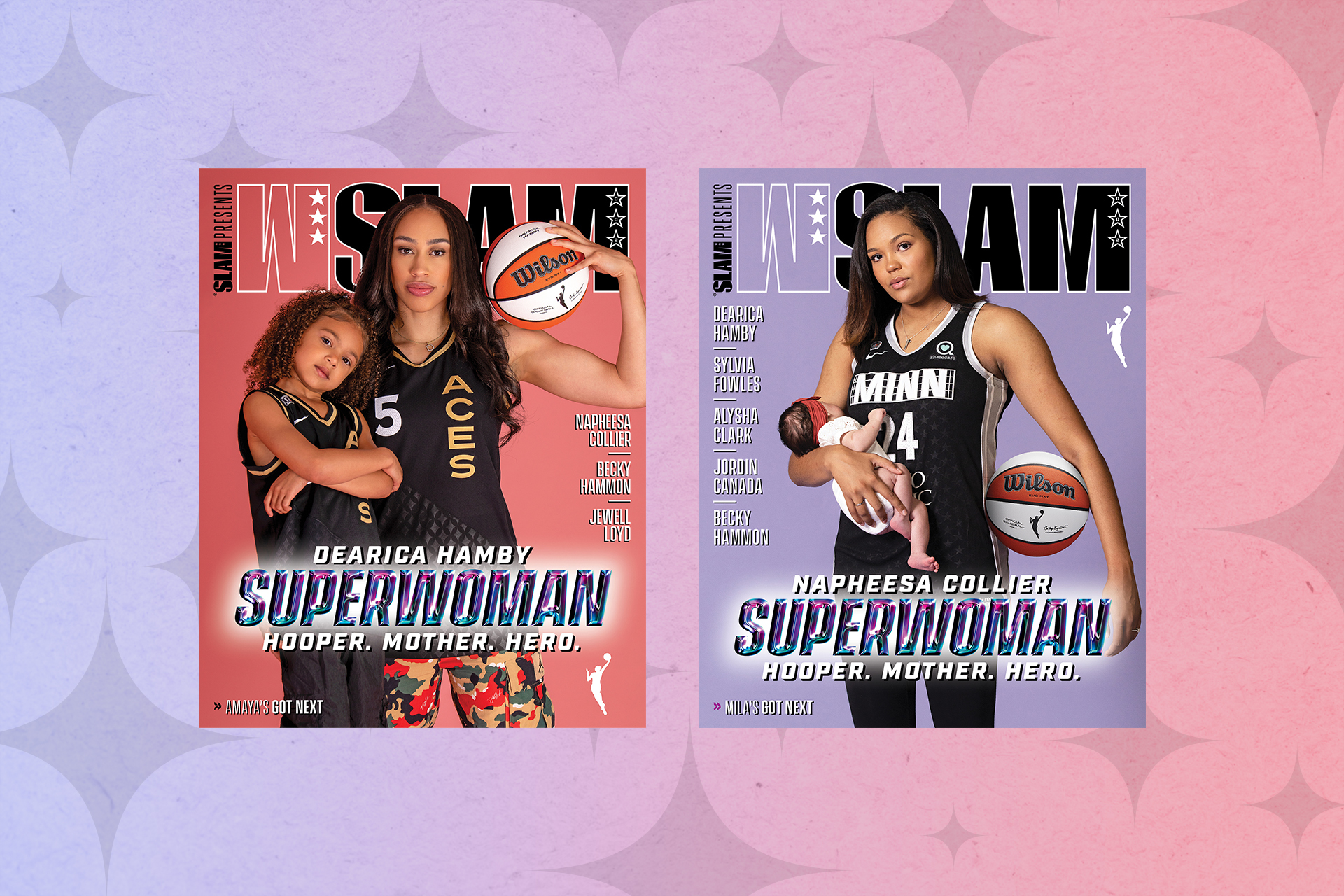 WSLAM 2 is available now. Get your copy here.
Photos via Getty Images.